5º GP Anicolor
We are pleased to announce that the 5th Edition of GP Anicolor will take place on the 4th of July. A competition that once again brings fantastic athletes to a region, which over the years has been improving the cycling environment in its most varied ways.
With television broadcast on RTP2, the competition will once again count on the presence of all national teams and some Spanish ones and will start in Fermentelos and arrive in Águeda city around 17:00.
After an extremely uncertain year, Anicolor, with the social responsibility it holds, believes that sport can help start a new cycle towards normality. In this sense, it is associated with Sporting Clube de Fermentelos and the Portuguese Cycling Federation so that together they can put on the road another Anicolor Grand Prix.
All the conditions are in place to be a great sporting spectacle in what is certainly an event of great prestige for everyone involved.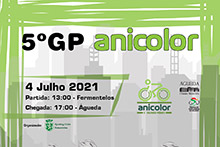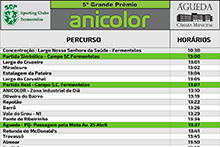 Jun/2021