Veteco 2016 News
All of those that had the opportunity to visit us in the 2016 edition of the Veteco - Salón Internacional de la Fachada y Protección Solar, celebrated in Madrid, were able to enjoy over a 600 sq meters stand all our trending applications of the aluminium for architectonical use.
AM System
There are 6 available different types of woods in this System to match with the aluminium:
• Carvalho Americano;
• Freixo Americano;
• Sucupira;
• Mogno Sapelly;
• Faia Vaporizada;
• Cerejeira Americana.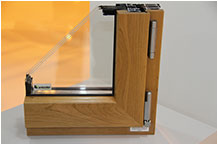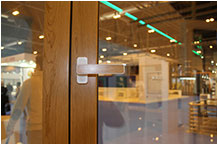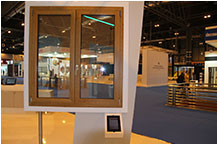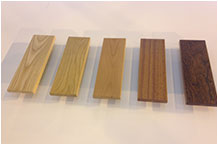 Kristal Pivoting Door
The new Kristal Pivoting door with minimalistic concept definitely brought to the eyes of our visitors a futuristic view of aluminium carpentry.
The door was born of our Kristal System, although this version has a complete radical concept from the original version. The inferior profile of the frame changes from the typical bearing profile to a top that stays evenly with the ground, what makes this door special are its pivots on each leaf of the door which allows the door to open in a pivoting form.
Each leaf can hold a maximum weight of 300kg.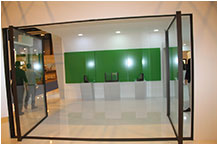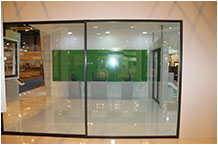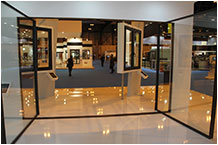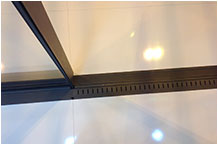 Kristal System
In addition, there was also a door with two leafs with dimensions of 6mx3m where each leaf had 400kg and both were motorized.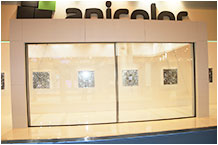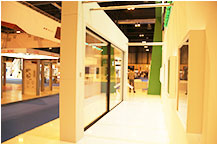 CT Euro System
Continuing with our sliding Systems with thermal break, we introduced a new version of our CT System. The CT Euro System, which is based on cutting straight two frames, and the introduction of new handles and multipoint fittings.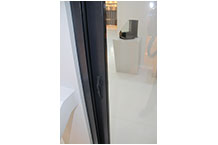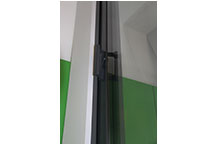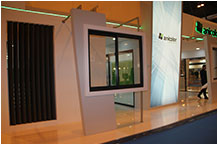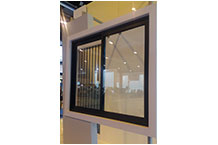 AJi Hidden Leaf System
Another System introduce at VETECO was the System AJi Hidden Leaf European Chamber, this one thanks to the physiognomy of its profiles allows to hide the leaf from the outside of the window not being able to distinguish the fixed leafs to the ones that open. This System also presented a new handle with logic movement, which in its first rotation of 90º opens the tilt and turn and in its second opens the window, completely different than traditional handles.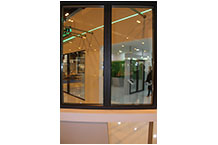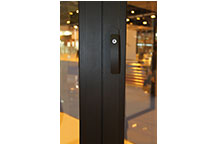 The new hidden hardware that allows the leaf to open 180º it was officially launched at VETECO.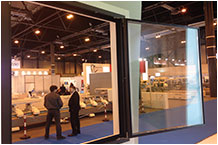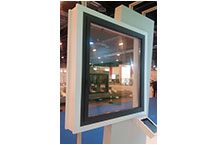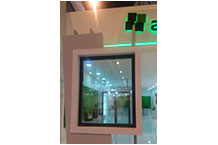 Nov/2016