Golden year for team Anicolor
A glorious season. Thus summarizes the year of Anicolor. The group of 11 young men, led by Pedro Silva, a former professional ciclist and one of the most outstanding sprinters of the 90s, rode the success in national and international competitions, achieving the podium several times, a reflect of the quality of the formation practiced in Portugal.
António Barbio, Carlos Ribeiro, Francisco Valinho, Gaspar Gonçalves, Hugo Vaz, João Fernandes, Joaquim Silva, Nelson Silva, Rodrigo Gomes, Rui Rodrigues and Xavier Silva formed the 2014 team. The greatest achievement was, undoubtedly, the under 23 long distance national championship where Joaquim Silva grabed the golden dream, as well as the Carlos Ribeiro bronze medal in the time trial event of the same championships. These two runners achieved a two-man leadership, which resulted in numerous podiums and important victories in their age group. Competing with the continental teams in the national calendar events, Anicolor took the podium in all the under 23 cup of Portugal events, ending those two in 2nd and 3rd places. Both were also protagonists in the Portugal's Future Tour, where Joaquim Silva was 2nd, Carlos Ribeiro won a stage and the team got three runners in the top 10.
Internationally the team successfully competed in some competitions in Spain. Once again, Joaquim Silva stood out in the top positions being 2nd in the Tour of Galicia and winning the Luso-Galician trophy in the hardness of Mirador de Ézaro, a 1st category that touches the 29% maximum slope. The successful season led to the participation of some of the runners in the National Team in foreign races, where the highlight was the 8th place of Joaquim Silva in the Tour de l'Avenir in France and the 16th place in the under 23 world championships in Ponferrada. Also competing in the national team they participate in the professionals Tour of Portugal, where Joaquim Silva was 25th overall and Carlos Ribeiro and Hugo Ribeiro Vaz in their bravery and courage, were able to rival the national and international elite at the pinnacle of the portuguese calendar.
2014 was one of the most glorious years for Anicolor and Joaquim Silva won the Merit Award and sporting director Pedro Silva won the Career Award at Mortágua Sports Gala.
Most important results of 2014:
1º Joaquim Silva → Long distance under 23 national championship
1º Joaquim Silva → Luso-Galaico Trophy (Spain)
1º Carlos Ribeiro → Criterium de Porriño (Spain)
1º Carlos Ribeiro → S. João de Ver GP Memorial aos Ciclistas
1º Carlos Ribeiro → 2ª stage of Portugal's Future Tour
1º Sub-23 Joaquim Silva → GP Abimota
1º Sub-23 Joaquim Silva → GP Mortágua
1º Gaspar Gonçalves → under 20 Portugal Cup
2º Joaquim Silva → CG Portugal's Future Tour
2º Joaquim Silva → under 23 Portugal Cup
2º Joaquim Silva → Volta a Galicia (Spain)
2º Sub-23 Joaquim Silva → GP Liberty Seguros
2º Sub-23 Hugo Vaz → Volta à Bairrada
3º Carlos Ribeiro → under 23 CRI National Championship
3º Carlos Ribeiro → under 23 Portugal Cup
3º Carlos Ribeiro → Carrera de la Ascensión (Spain)
3º Sub-23 Rui Rodrigues → Prova de Abertura
3º Sub-23 António Barbio → Clássica da Primavera
5º Hugo Vaz → CG Portugal's Future Tour
6º Gaspar Gonçalves → CG Portugal's Future Tour
8º Joaquim Silva → Tour de l'Avenir (França)
16º Joaquim Silva → under 23 World Championships (Ponferrada/Spain)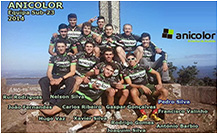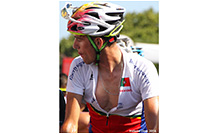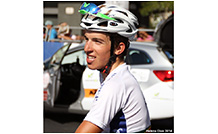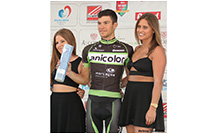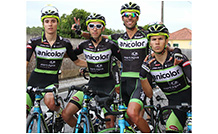 Nov/2014